Window Cleaning Links

Master Window Cleaners of America
An Association for Route and Residential Window Cleaners
where I was Awarded Window Cleaner of the Month for October 2005
and Window Cleaner of the Month again for June 2006 .

Window Cleaning Network
Where window cleaners find people, products and information
where I was Awarded Window Cleaner of the Month for November 2005.

Construction Window Cleaning
Fabrication Debris and Scraper Information from the foremost authority on the issue.

Dan Fields and MWCoA "Construction Cleaning" Seminar 2005
This seminar in Livermore, California is part of my continuing education to stay abreast of current issues facing window cleaners in the 21st century in order to better serve you, the customer.

Gleaming The View
Serving the Portland, Beaverton, Oregon area with professional window cleaning, pressure washing, roof & gutter cleaning and our House Cleaning Package.

IWCA
The International Window Cleaning Association


Check out my interview, Window Cleaning Rx for Your Home on NorthCarolinaHomes.com, one of the top sites for North Carolina Realty, including Candor, NC properties. North Carolina Homes also services Clearwater, Florida and Rock Hill, South Carolina.


Favorite Links



NASCAR
For racing fans everywhere. Newswire

Krispy Kreme Doughnuts
Enjoy!

Cloud Mesa Web Design
Custom and template web sites for Window Cleaners by a Window Cleaner for a low cost advertising presence on the web.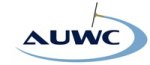 Copyright © Clear Carolina Window Cleaning All rights reserved
Home

About Us

Links

Photos

Customer Comments

Water Fed Pole System

Contact Us

Internet Specials



Clear Carolina Window Cleaning
PO Box 673
Candor, North Carolina 27229
910-974-7506
kim@clearcarolinawindows.com